Sixth Form
Meopham Post 16 Options and Sixth Form Open Evening
7th December 2021
4.30pm-7.00pm
Meopham Sixth Form is an ideal place to continue your education for a number of reasons. Firstly, we offer both A Level and BTEC courses, meaning you have a wide choice or both academic and vocational subjects to choose from. Another key reason to choose Meopham is we are a small Sixth Form which in turn means that our classes are small in size, so pupils get plenty of one to one time with their teachers. Due to the small class sizes teachers are able to get to know their pupils well, planning lessons to challenge every student through differentiated learner pathways. Our successful past results are a reflection on the hard-working ethos of both our Key Stage 5 teachers and pupils alike, working together to achieve a common goal through mutual respect.
We are a tight-knit sixth form which makes getting to know each other a lot easier. Everyone knows everyone, so conversation is never lacking. This also means that socialising isn't a problem, and you can enjoy spending break and lunch with your peers in our excellent Sixth Form Learning Centre or outside within our rural grounds. Socialising doesn't just happen inside of school but outside too, get involved with the other students to organise the end of year school prom, it's up to you to decide how you want the evening to go.
Students are supported within the Sixth Form on a day-to-day basis by their Learning Leader, who is responsible for their academic progress and pastoral care. Unlike other Sixth Forms, our focus is not solely on your academic achievements, we want to help shape you into well-rounded individuals who have the coping mechanisms to cope with lift after Year 13. To do this we work with outside agencies, universities and allow you to complete a work experience placement.
We understand that choosing a subject to study within Sixth Form isn't easy, so if you discover that a certain subject isn't quite what you wanted then there are plenty of teachers to provide guidance to you. If you feel that you need extra support in a subject, tutors are more than happy to provide the help needed.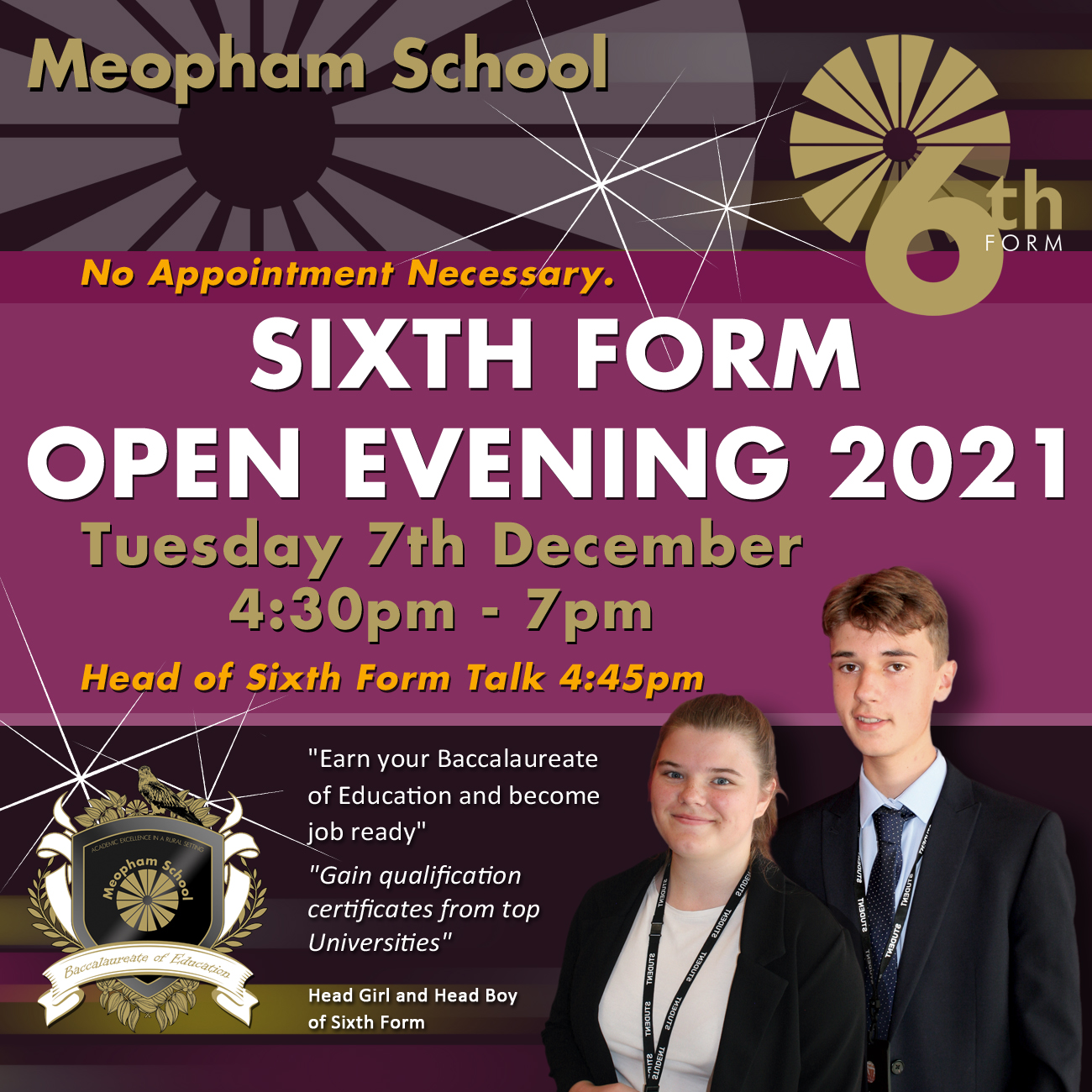 Promotional Video
School Tour Video
If you have a question for us and would like a member of the Sixth Form Leadership team to contact you, please click here.