Modern Foreign Languages
Key Stage 3 MFL Curriculum Intent
Learning a Modern Foreign Language will help develop your communication skills and your understanding of the global community that we live in. It will also allow you to reflect on how your own language works and how they are often interlinked. We aim, therefore, to provide a well-balanced and structured curriculum delivered in fun, engaging and challenging lessons.
Key Stage 3 pupils have three 50-minute lessons a week of modern foreign language. Pupils develop their knowledge and understanding of French or Spanish in the four language skills: listening, reading, speaking and writing. Part of the curriculum is also focusing on cultural awareness.
In Year 7, pupils are given the opportunity to learn both languages; three terms of French followed by three terms of Spanish. This will give the pupils a taste for a language and allow them to decide which language to study for GCSE.
Year 8 pupils are currently studying the language they did not have the opportunity to study last year. From September 2022 year 8 pupils will have chosen their preferred language for GCSE.
Year 9 pupils are consolidating the key grammatical concepts they have studied in Year 7 and 8 and are actively preparing towards the GCSE examinations.
All pupils are given regular diagnostic feedback by their teachers to help them develop their language skills and complete assessments in most skills at the end of each module.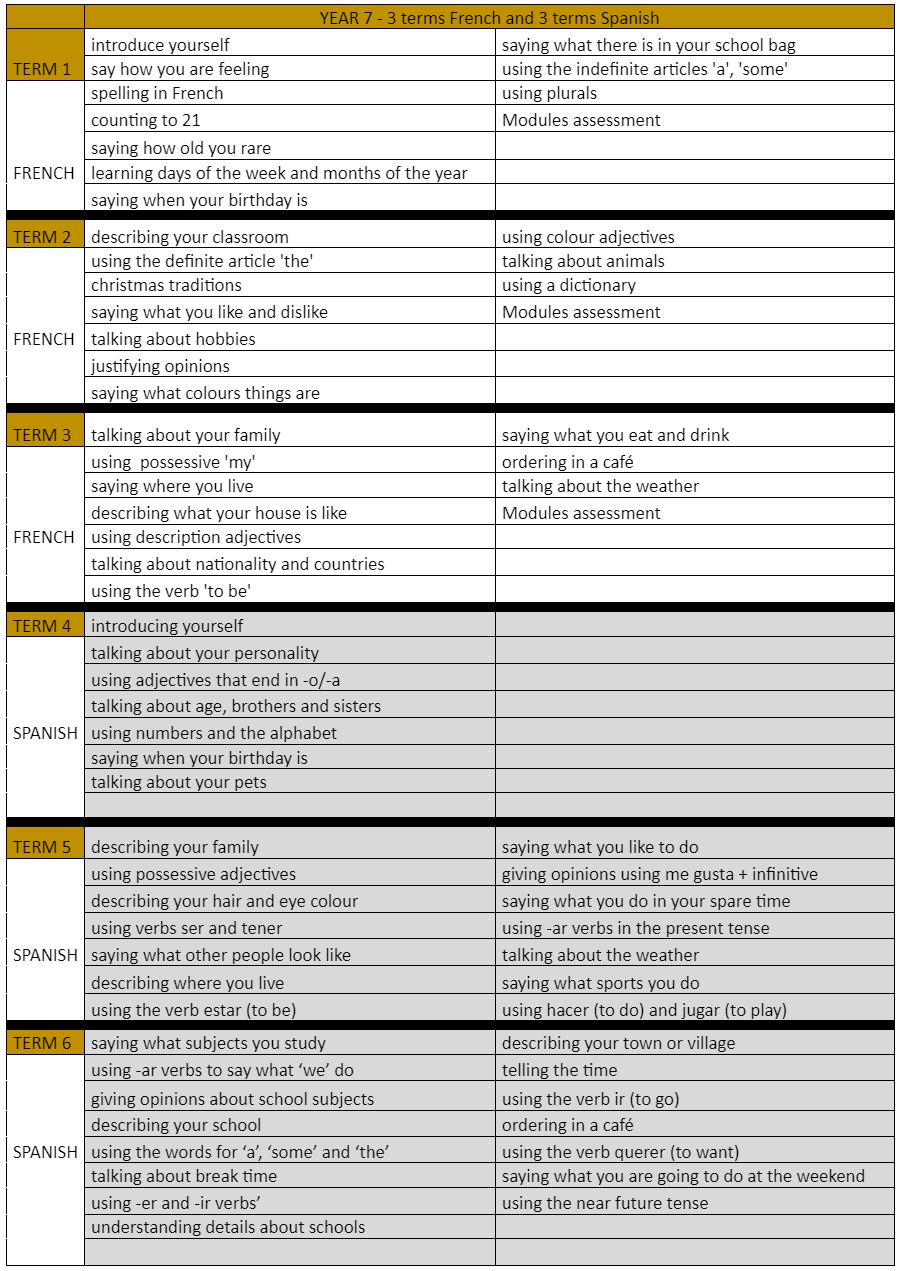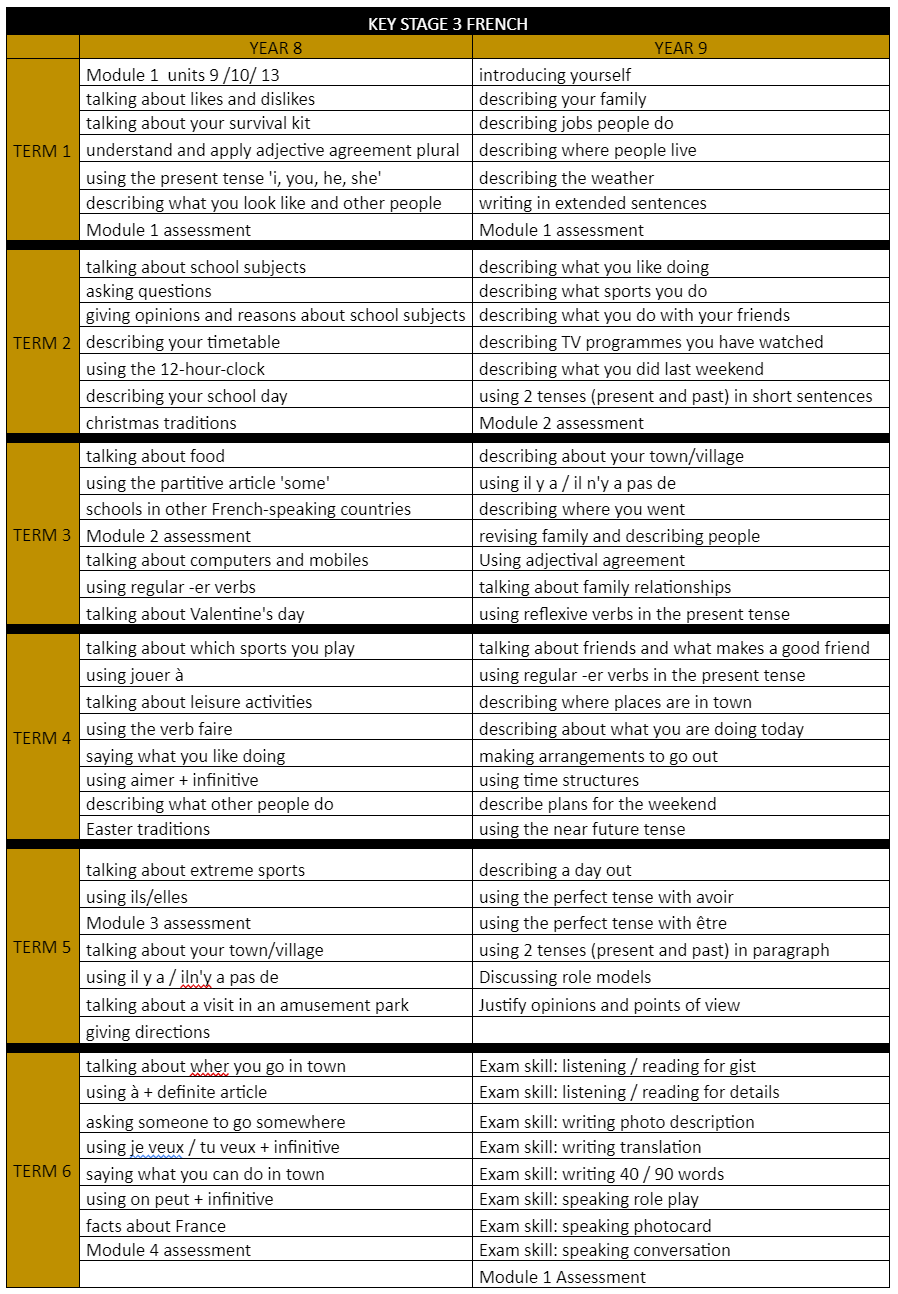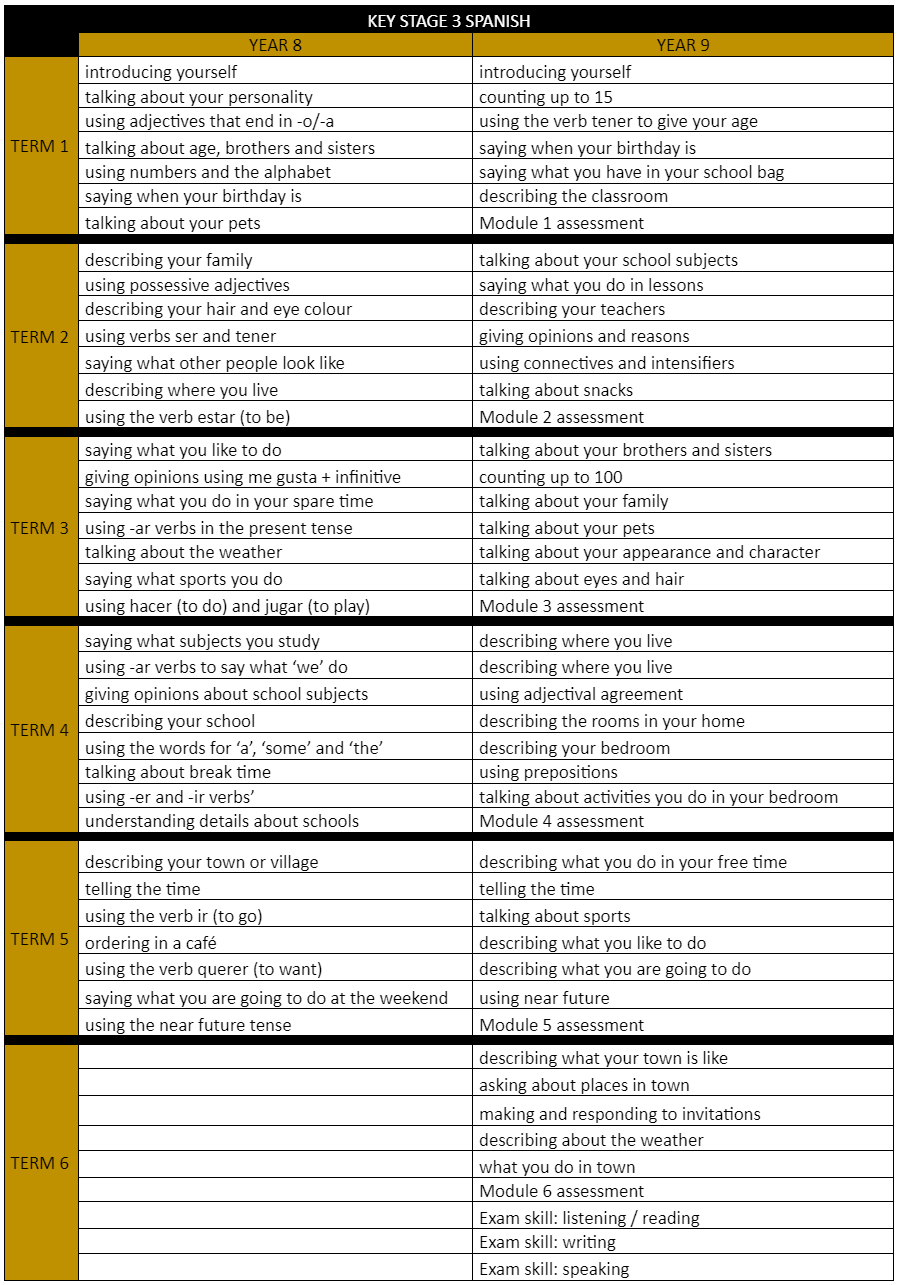 Useful Links
http://www.aqa.org.uk/subjects/languages/gcse/french-8658/introduction